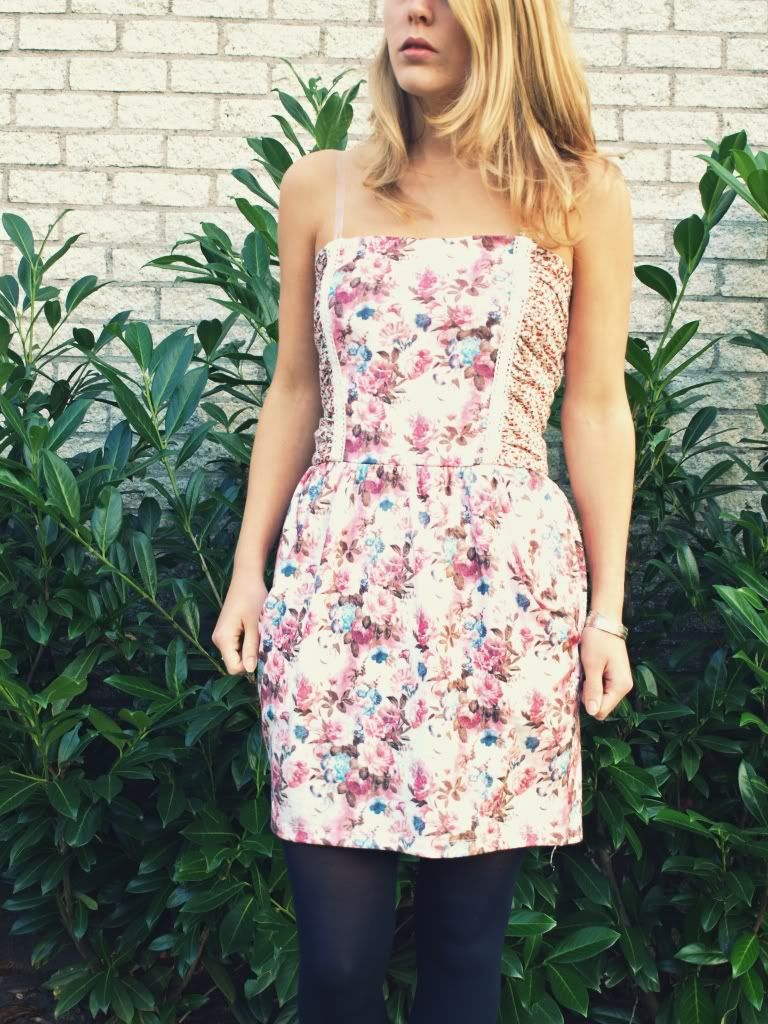 I changed the settings of my camera when I was taking these pictures last week. Now the colours of my dress are much better visible, so I'm happy with it.
Felt feminime and kind of shabby at the same time when I was wearing this outfit. It matched perfectly with my mood from the past few days. I'm so happy: happy with my family, friends, and, in this case most of all: boyfriend. But I'm also very stressed about school, I want to do everything perfectly.. It's exhausting.
I have to take some time for myself this week. And then will the holidays start. Read: I'm going to do some goooood shopping at Luik, Belgium - including Primark!
EDIT: Is er iemand die me kan helpen met het maken van een nieuwe header? Ik ben deze zat en vind hem te saai, maar het lukt me echt niet om een fatsoenlijke te maken! Ik hoop dat er iemand is die me kan en wil helpen. Als dat zo is, laat dan even een reactie achter (met je link en/of mailadres). Dankjewel!
Can somebody help me with designing a new header? I'm not very good at it! If you want to help me, leave a comment with your link/mail adress. Thank you!
Now playing:
Happy - Leona Lewis
Sorry for my weird taste of music. It really changes every day! I'm not the kind of person that only listens to new music, I love good old ones. And this song has some good lyrics.
Dress - Unknown
Scarf - C&A
Cardigan - Primark
Boots - Unknown