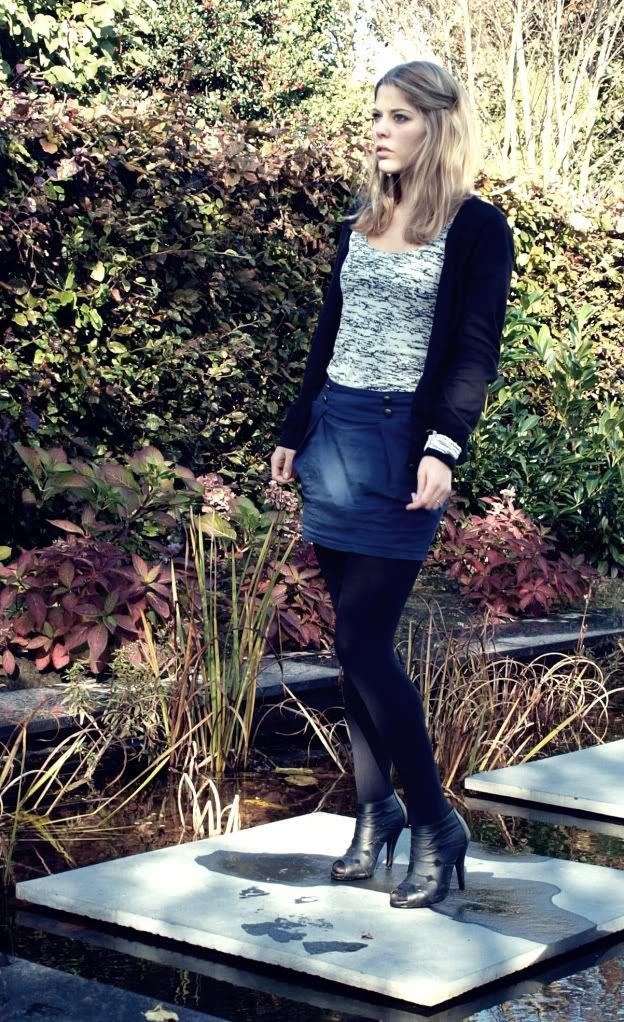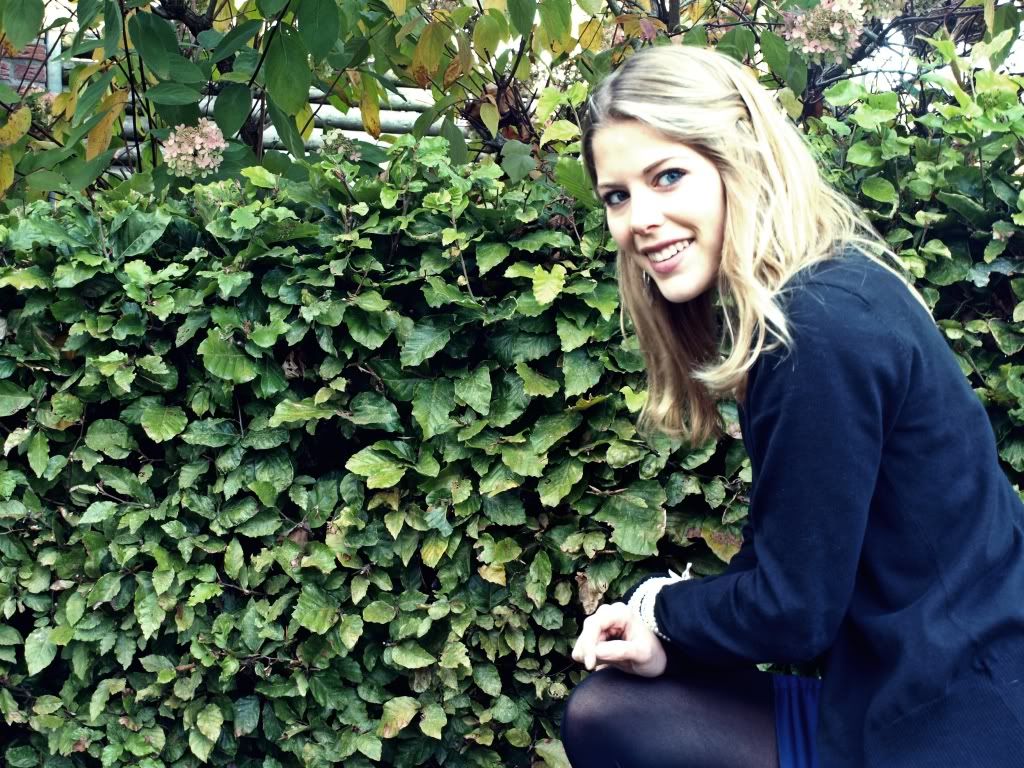 I found this skirt in the back of my closet yesterday, so I decided to wear it immediately. Somehow I always forget that I have it, so I don't wear it very often. But I like it, the color, the buttons - so it'll change.
Excuse me, but I have to talk about the weather. It's amazing! The past few days it has been raining cats and dogs, but the sun is shining and the sky is clear blue right now! It's cold, but I don't mind. I love it.
Now playing:
Bruno Mars - Who is
Sam Tsui - King of anything
Sam Tsui - Michael Jackson Medley
You can click on the link now, so you can listen to the songs immediately!
Skirt - Pull and Bear
Dress worn as a top - H&M
Heels - Unknown
Bracelet - Primark