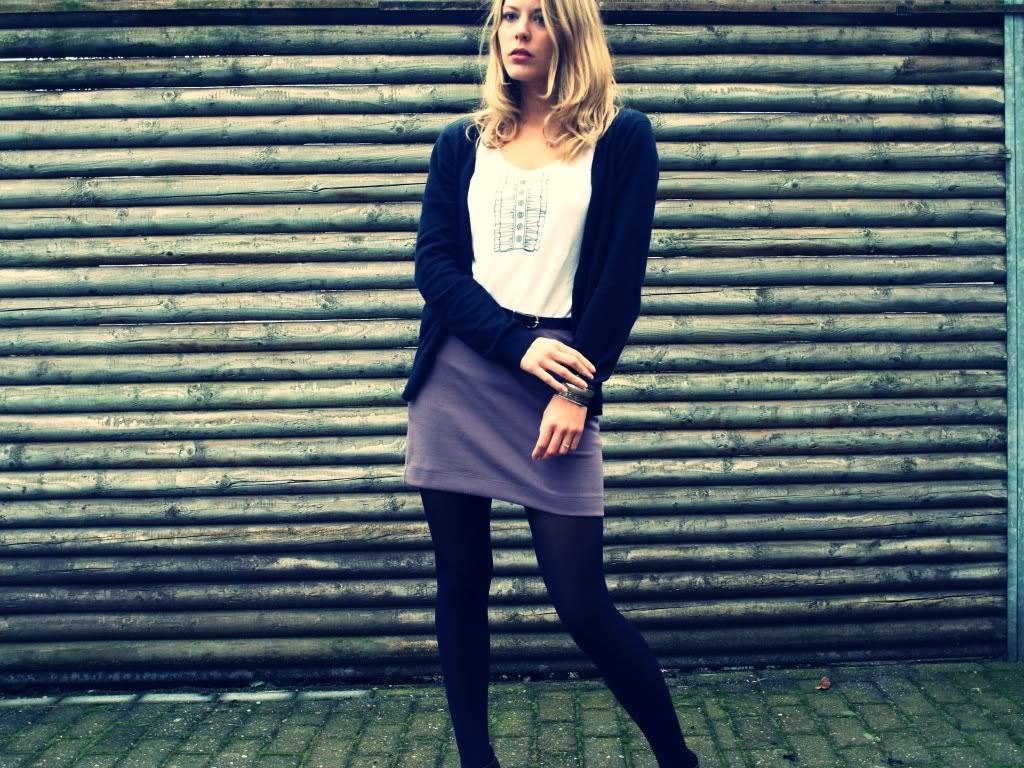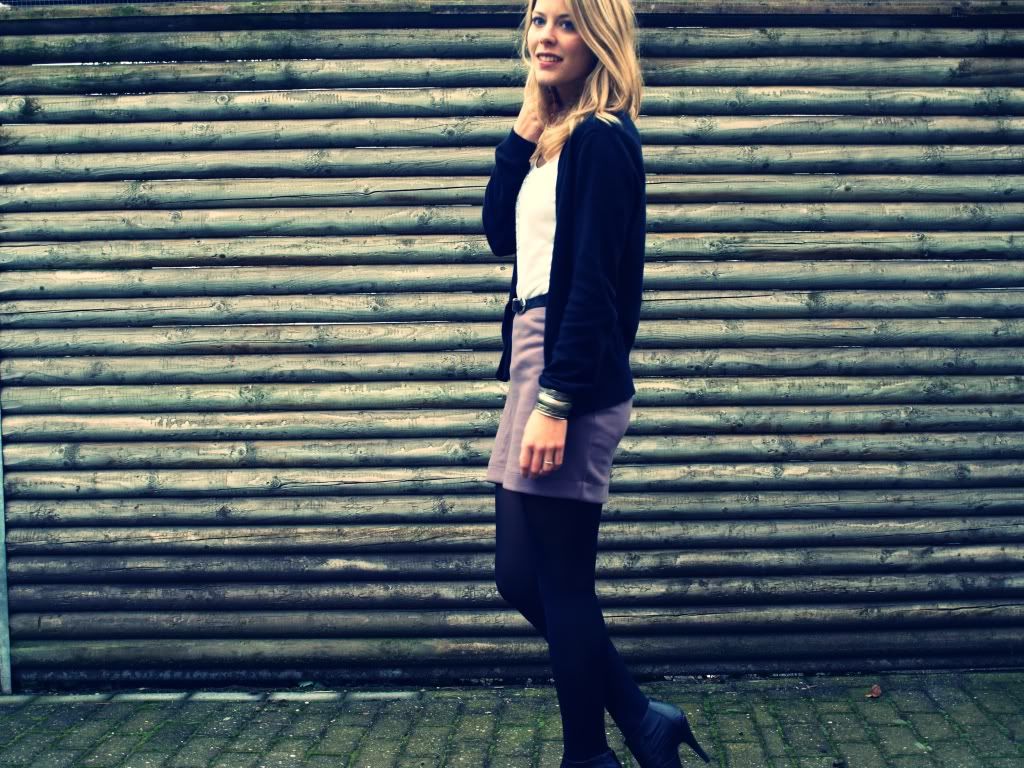 You know what? I have a boyfriendddd! I'm happy, haha.
Well, it was about time to post an outfit, right? Almost a week no updates. Feel so, so ashamed. But I'm soooo busy: school, school, school, friends - oh .. and a boyfriend! Haha.
Had my first test today and I've really no idea how it turned out. We'll see.
Now playing: Als alle lichten zijn gedoofd - Marco Borsato
(I know, it's a Dutch song, sorry for the internationals)
Skirt - H&M
Top - H&M
Cardigan - H&M
Bracelet - Rome
Shoes - Unknown